Building Information Modelling
BIM - Integral building planning with GEZE
Doors are frequently seen as one of the most complex construction in building planning, due to the different needs they must fulfil. In order to simplify this and the joint work of all parties involved in the construction project, we offer a comprehensive consulting BIM service as well as free BIM door objects for door planning. In various CAD systems you can adapt these individually and use them for your integral building planning.
Door planning
Successfully planning doors together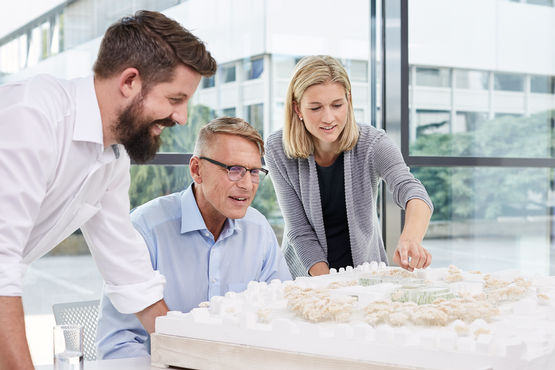 Building models are also effectively supplemented by digital BIM planning.
From the planning phase through implementation to operation or a deconstruction/conversion: all this takes place in just one digital model. A variety of information can be linked to each component and element, for example maintenance cycles. This enables precise predictions to be made for the construction and life cycle costs of a building right from the start of building planning.
In order to simplify door planning in particular, we have developed GEZE BIM door objects on the basis of the results of the work of the buildingSMART door group and compared the large number of metadata already available with official door lists, making them ideally suited for international projects.
Download the BIM door objects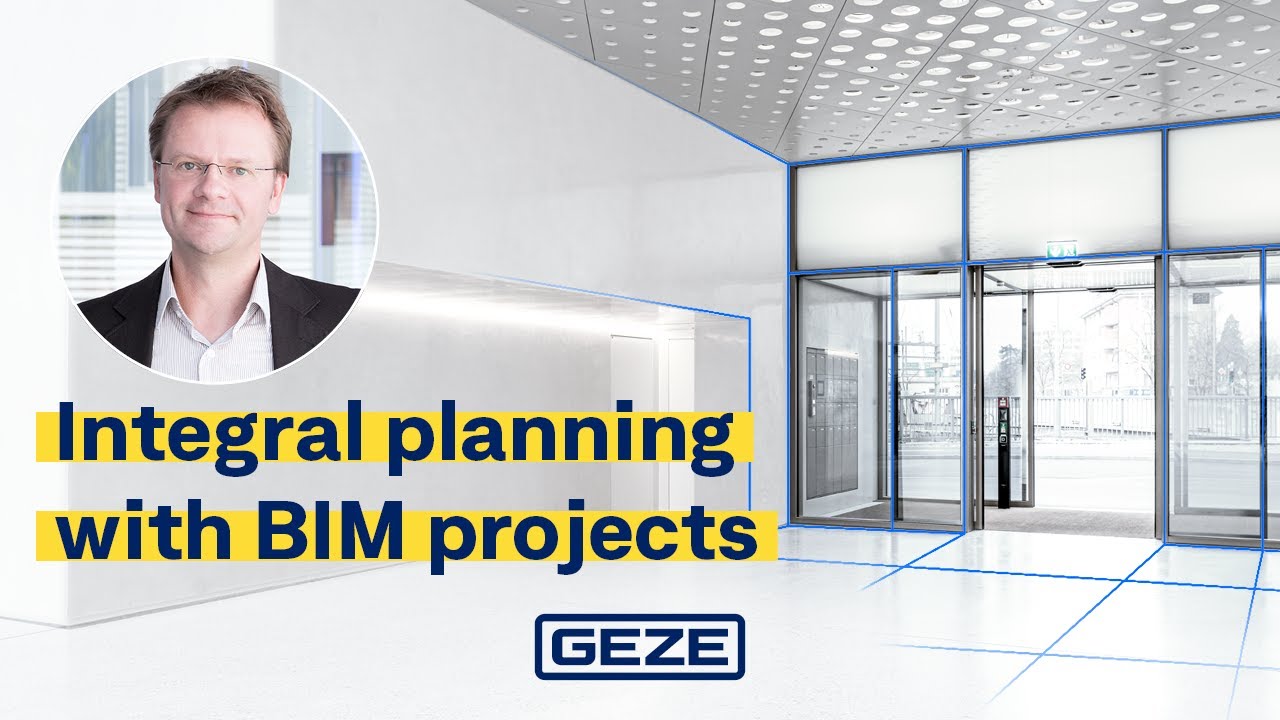 GEZE expert knowledge: Integral planning with BIM projects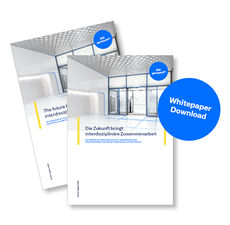 New: GEZE BIM Whitepaper
"The future holds interdisciplinary cooperation"
Are there any specific aspects to consider when planning buildings with BIM? How and where is the best place to start? Which software programs are most effective? Our free whitepaper on BIM sets out all the key information along with interesting practical examples. Become a BIM expert today and download here our new Whitepaper!
Download Whitepaper
The advantages of door objects at a glance
Selection of five multifunctional basic door types
individual adaptation of GEZE BIM door objects possible
Set up complete doors thanks to supplied parameters
Side panels and skylights are included with swing doors
Create door or element lists at the push of a button
GEZE BIM objects are small and compact, without unnecessary details
BIM objects adaptable to the respective scale from 1:200 to 1:10
Adapting, saving and changing doors during the planning process
Web-based component management system for door configuration, project assignment and upload to CAD software
The GEZE BIM door objects are available free of charge in German, English and Spanish for the following CAD systems: Graphisoft ArchiCAD (from version 17), Autodesk Revit (from version 2015), Nemetschek Allplan (from version 2016).
Download the door objects
GEZE BIM Consulting
The contact and exchange with our BIM specialists is part of the complete GEZE BIM solution. As a system supplier and specialist for door technology, we not only offer individual BIM door objects but also a complete consulting solution for architects and planners in the BIM process.

We help with the creation of BIM processing plans and with the necessary requirements of door objects for the proper and integral technical planning of your doors. At GEZE, we think integrated in terms of solutions consisting of products, software and services for our customers and partners, so we get involved right from the start of the project. For example, we relieve you of the work with door and element lists so that you can concentrate on the essentials - a real relief for larger buildings with multifunctional door systems.
Write us and we will advise you
Your personal advantages
Working effectively with GEZE BIM door objects - for all parties involved
GEZE BIM door objects
Downloads
Integrate the GEZE door objects into your integral planning. You can easily download BIM objects here. You will also find supporting manuals describing how to use our BIM objects. If you have any questions, please contact us at bim@geze.com.